The Nobel Prize in Chemistry will be announced today.

We have asked you to share your suggested Laureates, both serious and funny. You can find a list of them below. Our readers seem to favor an European chemist in the organic field to win.
According to our final results, ca. 7 % of respondents consider it likely that there will be a female Laureate. The actual ratio of women who won the Nobel Prize in Chemistry until today is 2 %. Our reader's favorite field, organic chemistry, has been the research subject of 43 chemistry Laureates, so far. The field with the largest number of winners is biochemistry at 50 Nobel Prizes, so far.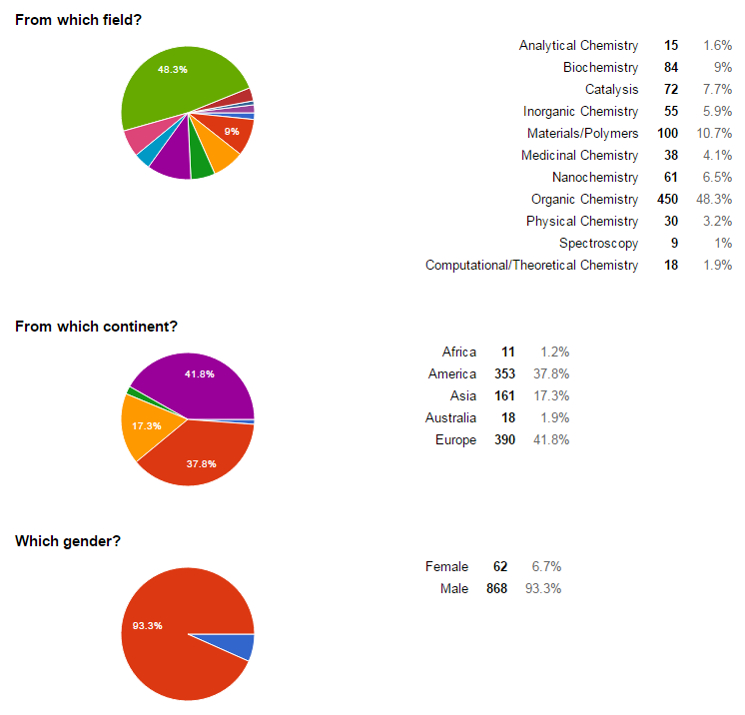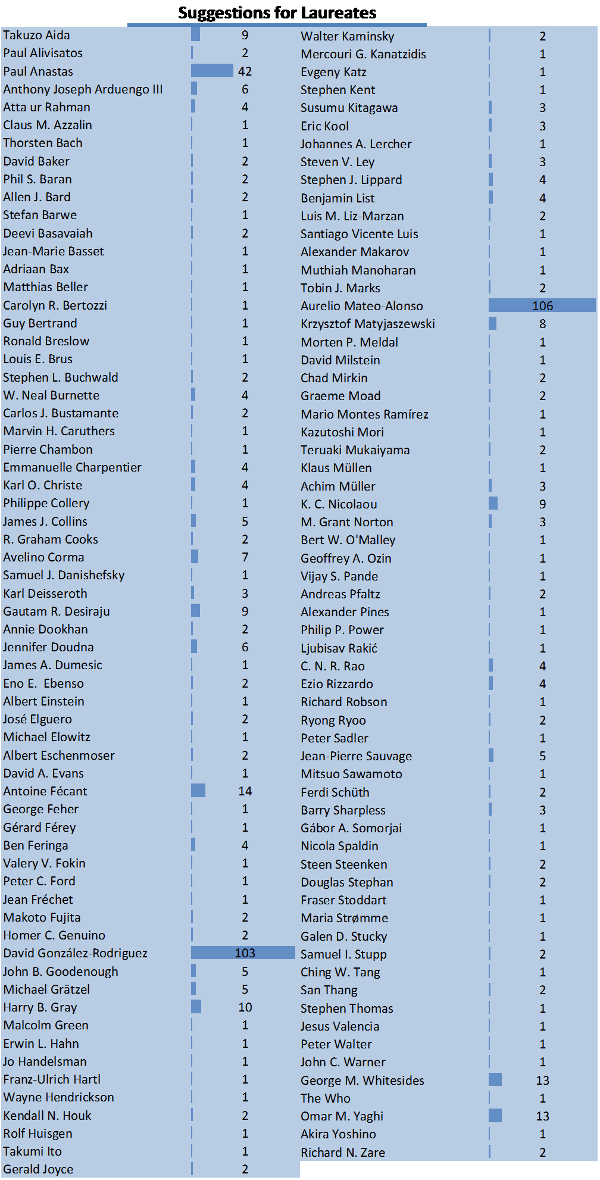 ---
Who's Next? Nobel Prize in Chemistry 2015
Make your predictions for the 2015 Nobel Prize in Chemistry here.
The Nobel Prize,
ChemViews Mag. 2015.
Test your knowledge of the Nobel Prizes; Roald Hoffmann discusses the purpose of the Nobel Prizes; Interviews with Nobel Laureates

Nobel Prize in Chemistry 2015,
ChemViews Mag. 2015.
Tomas Lindahl, UK, Paul Modrich, USA, and Aziz Sancar, USA, have been awarded "for mechanistic studies of DNA repair".