The picture describes how coronavirus testing work
Reverse Transcription Polymerase Chain Reaction (RT-PCR) Test

Currently, PCR tests for SARS-CoV-2 are used. These tests detect the RNA of the coronavirus and, by this, active infections. The test is only reliable in the first week of the disease. The virus then migrates further into the lungs. It then becomes difficult to detect using nasal or throat swabs.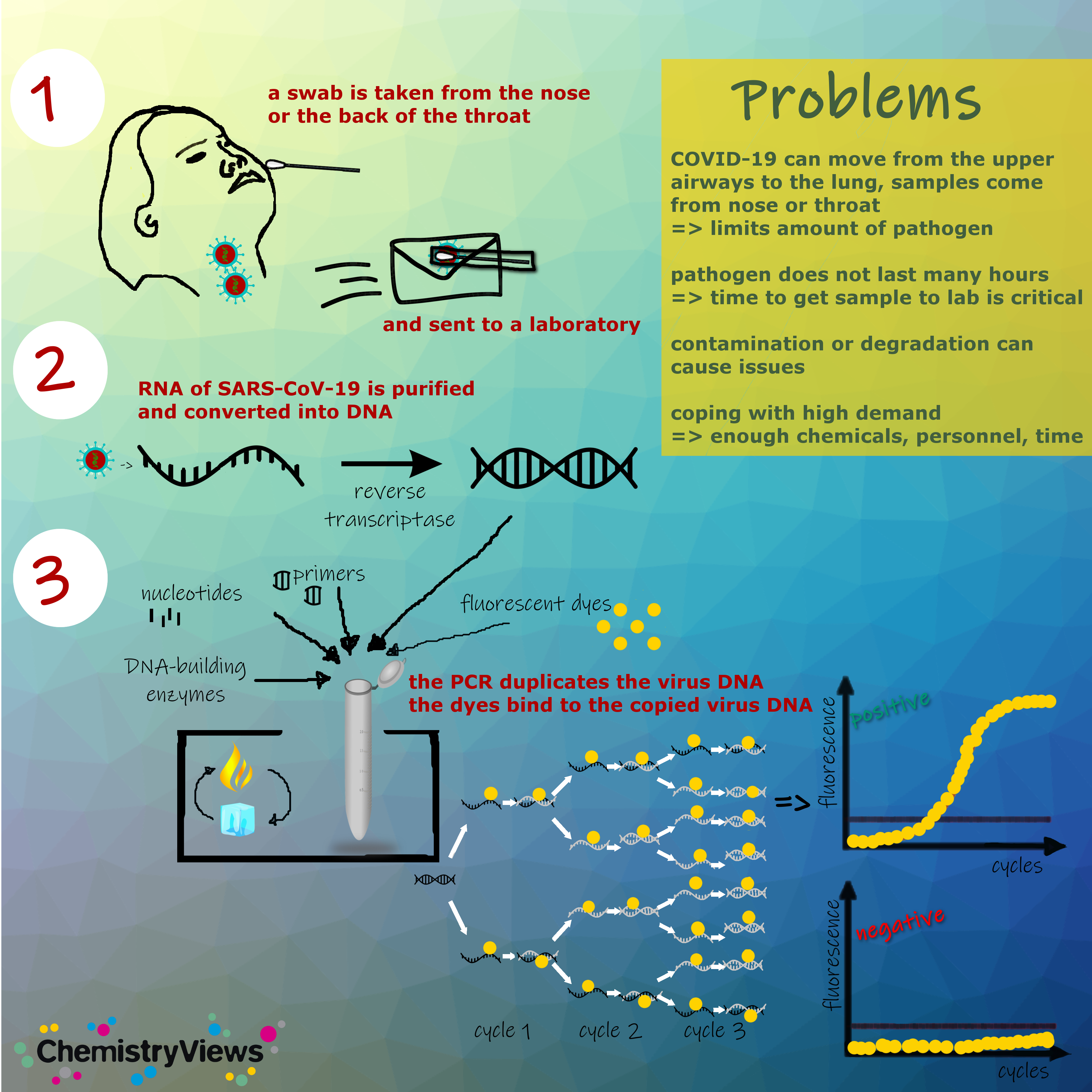 Antibody Test or Serological Tests

About 80 % of COVID-19 infections are mild. What if I've already had the virus and I didn't notice? Can the virus be detected retrospectively? You can do that with antibody tests. The antibody test only takes effect after a few days if antibodies have formed in the blood. It is not suitable for detecting active infections in the early phase of the disease.
Point-of-care, handheld antibody tests are currently being developed. They will be rolled out quickly once they are sensitive and specific enough.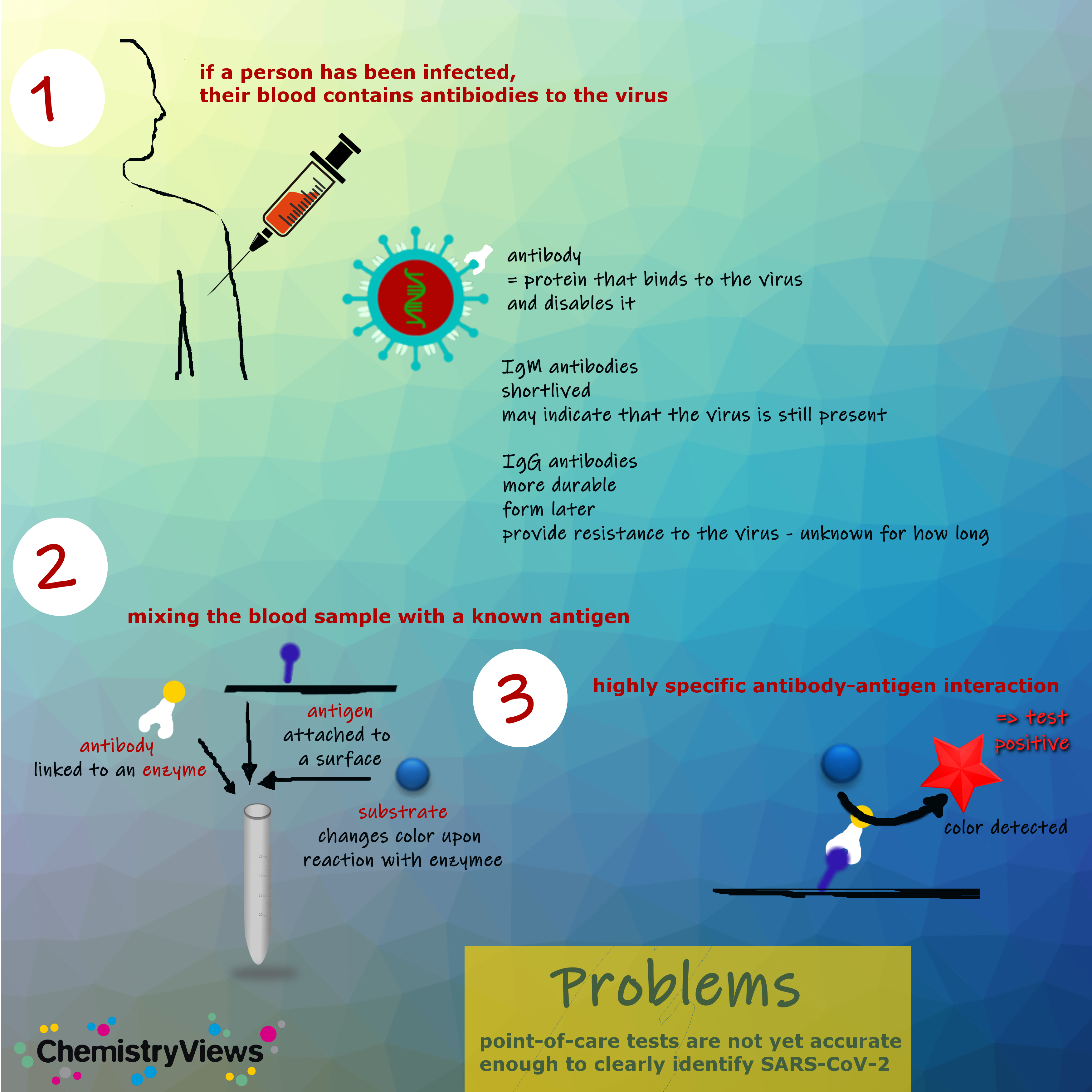 Beyond conventional antibody and antigen tests, researchers are developing other diagnostic technologies. The gene editing technique Crispr can, for example, be adapted to recognize and cut specific genetic sequences in SARS-CoV-2. This can then be identified via color changes.
References
Fatima Amanat, Thi Nguyen, Veronika Chromikova, Shirin Strohmeier, Daniel Stadlbauer, Andres Javier, Kaijun Jiang, Guha Asthagiri-Arunkumar, Jose Polanco, Maria Bermudez-Gonzalez, Daniel Caplivski, Allen Cheng, Katherine Kedzierska, Olli Vapalahti, View ORCID ProfileJussi Hepojoki, Viviana Simon, Florian Krammer, A serological assay to detect SARS-CoV-2 seroconversion in humans, medRxiv 2020. https://doi.org/10.1101/2020.03.17.20037713
---
Also of Interest
Collection: SARS-CoV-2 Virus
What we know about the new coronavirus and COVID-19 – articles published in ChemistryViews related to SARS-CoV-2