Alexander Kroiß was head of the organizing committee for the DeSal Challenge at the Technical University Munich (TUM), Germany, which challenges teams from schools and universities to design and build a self-powered plant for desalinating seawater. He spoke to ChemViews about what inspired him to get involved and the event itself …

Tell us a bit about the challenge, please.
The TUM DeSal Challenge is a unique competition that was created to draw attention to the problems of the worldwide water scarcity. We aim to create awareness in the general public about the growing issue of water scarcity and to inform young people in schools and universities about the danger of the drinking water catastrophe. We hope, also, to motivate them to contribute to the question of how to tackle the problem.
The first event took place in 2009 and this year we had the second event. Teams from schools and universities were called upon to develop a small, self-powered plant for seawater desalination. There are seven criteria against which the designs are judged and in order to guarantee the feasibility in developing countries and to assure a largely fair competition, the cost of the plant is not allowed to exceed 2,000 EUR. Each team is given a starting capital of 1,000 EUR and can raise the rest through sponsorship.
How did this competition come about?
The idea arose from discussions with Dr. Markus Spinnler, supervisor of the focus group "solar seawater desalination" at TUM. The students in the group, myself included, wanted to do something and be active with regard to desalination. There's a similar event in America, the Solar Decathlon, which challenges teams to design, build, and operate solar-powered houses. We decided we wanted to bring a similar idea to Europe.
How long did it take to organize this year's DeSal Challenge?
It has taken just over a year to organize. I was on the organizing committee in 2009, so I had some experience. But it has been different this year as I have been heading the committee along with Linda Eichner. The committee is mostly made up of students from the department of thermodynamics at TUM with support from some of the staff there, in particular Dr. Markus Spinnler and Professor Thomas Sattelmayer, the head of the department. Together, we had to raise enough sponsorship to provide each team with the 1,000 EUR capital and to cover other expenses like the barbeque and band that we laid on in the evening, not to mention the prize money! We also had to find and co-ordinate the jury and select the teams to take part.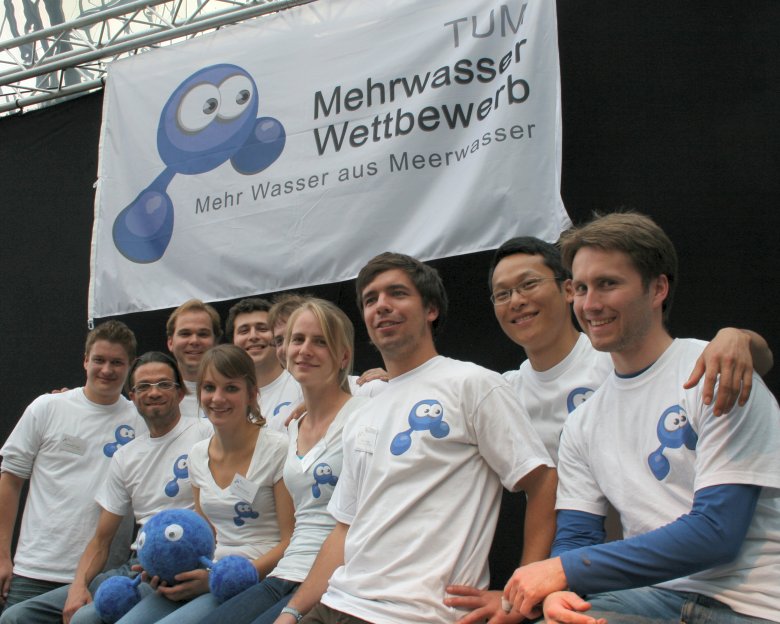 Figure 1. The DeSal Challange organizing committee. From left to right: Alexander Kroiß, Dr. Markus Spinnler, Andreas Dandl, Bettina Hübner, Alvaro Hernandez, Alexander Präbst, Linda Eichner, Felix Hutter, Liang Zhao, Frederick Koch, all from TUM.

How were the teams selected?
Each team submited a project description in February of this year. From these descriptions, 15 were chosen by a jury to take part in the competition. The competing teams were announced on World Water Day, March 22nd.
This year, we had submissions from 21 teams from Germany, Austria, Switzerland, and Spain. Their ideas covered the full range of desalination methods from traditional membrane systems such as reverse osmosis plants or membrane distillation, thermal systems, and the classic "Improved Solar Still", right up to exotic techniques like the freezing method.

What was the most enjoyable part of organizing the event?
Seeing the fifteen teams come together with cool desalination systems has been a highlight. Also, seeing the event grow — there were more international teams entering it this year than previously. The other part I have enjoyed is working with the other students. It's amazing, and self evident, when working on a project like this, that good teamwork can really make things happen!
And the biggest challenge?
From a team point of view, keeping the team motivated was important. There are always ups and downs and to keep on track through all of them has been a challenge.
From an organizational point of view, finding sponsorship for the event was a challenge. Also getting all the plants here on the day was problematic from both funding and logistical standpoints, especially for the international teams. This is something we hope to improve on for next time, but, overall, we managed to overcome all of these problems and this year's event has been a success.
Figure 2. Like the other teams, Team Rohr received € 1,000 captial and raised additional funding through sponsership.

What would you like to see at the next event in 2013?
More internationality!
We have connections to universities and teams in Greece, Spain, and Ireland that we weren't able to take advantage of this year. As I said, there were some problems funding the teams and arranging transport for the desalination plants, but hopefully next time we will be able to get more sponsorship, so these teams will be able to take part.
Can anybody participate at the next event and how do they get involved?
Participation is open to teams of school students with an average age of at least 15 years, excluding teachers, and student teams from universities and colleges. That's the main criteria. For more details, people should see the TUM DeSal Challenge website which is where we will announce details of the next event as well.
Is there anything you'd like to add?
I'd like to thank all the teams for taking part, the judges for giving up their time, and the Chair of Thermodynamics of TUM Professor Sattelmayer for his support. I'd also like to thank our sponsors, in particular BASF, Omya, Solarzentrum Allgäu, Fischer Eco Solutions, DME, SEV, SWM, WABAG, and Leuchtturm, without whom none of this would have been possible.
Thank you very much for this interview.
---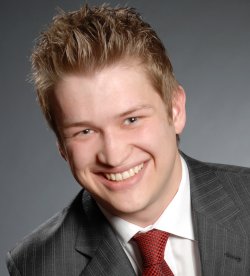 Alexander Kroiß is studying Mechanical Engineering and Management with majors in Control Systems and Environmentally Compatible Energy Systems at the Techincal University of Munich, Germany. He has performed several work placements focused on renewable energy and desalination, including placements at GE Global Research, Germany, and E.ON New Build and Technology Limited, UK. He has been active in business competitions and has been on the organizing committee of the TUM DeSal Challenge since its inception in 2009.
.
---
► Also of interest:
Videos of the teams explaining their designs