Around the world, fireworks displays produce awe-inspiring moments especially on New Year's Eve.
Since the invention of black powder in 9th century China, fireworks have come a long way. Today's shows feature an impressive array of colors and patterns and are often professionally choreographed with the help of computer software.
Which Types of Fireworks Are There?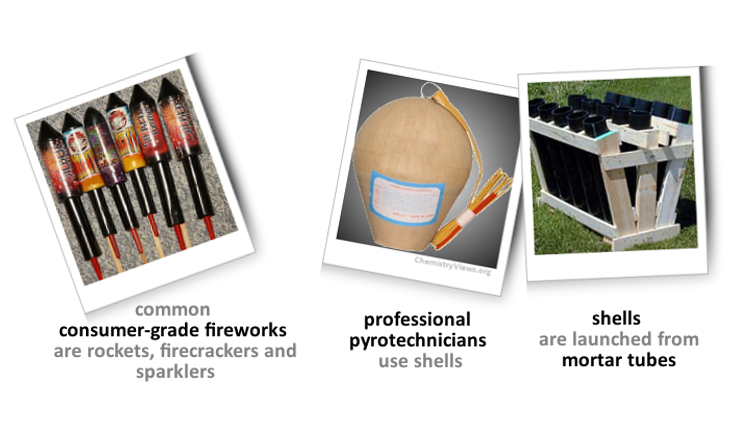 What Is Inside a Fireworks Shell?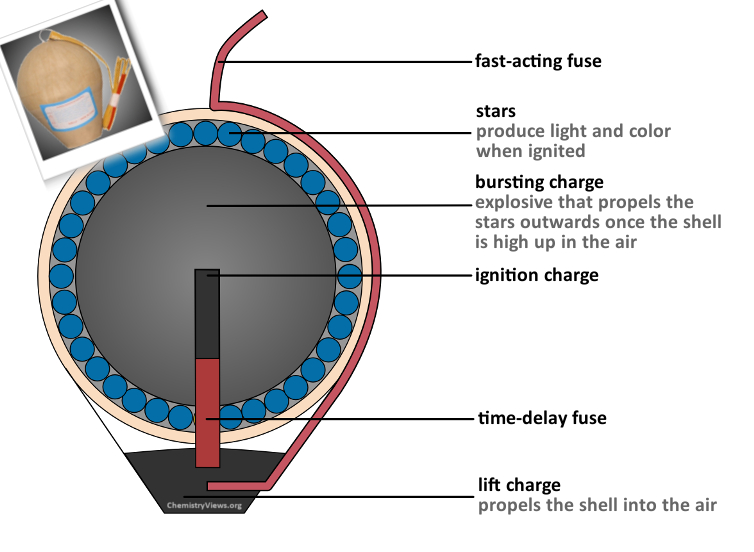 Consumer-grade fireworks rockets follow the same principles.
How Do Fireworks Lift Off and Explode?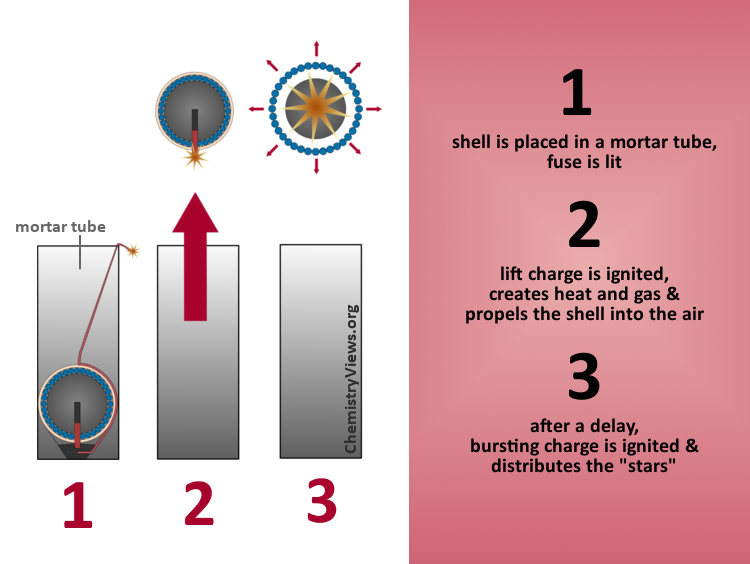 What Are the Charges Composed Of?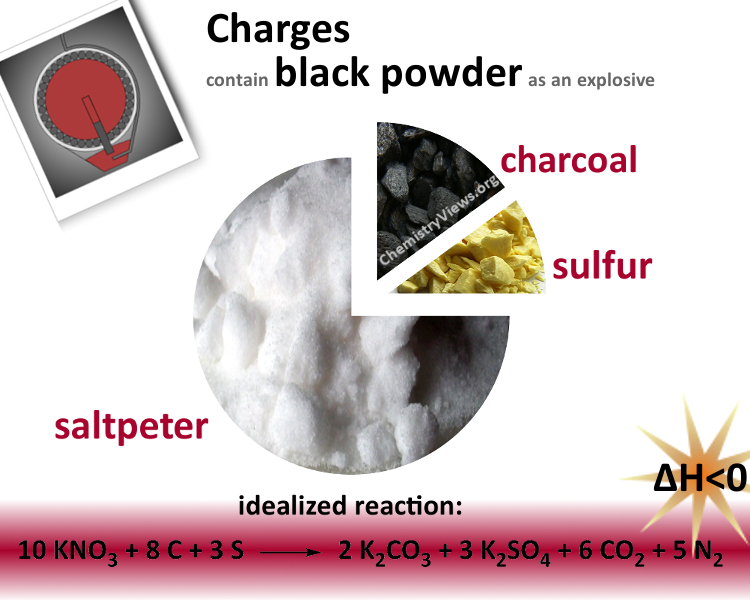 What Is Inside a Pyrotechnic Star?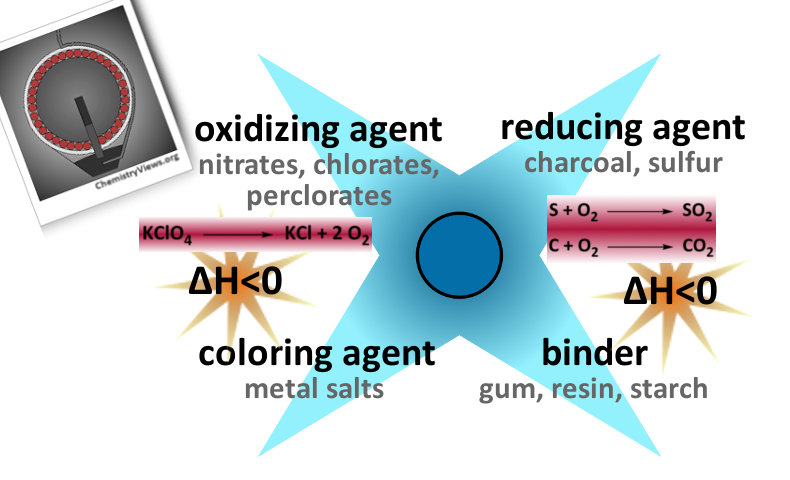 Where Does a Firework's Light and Color Come From?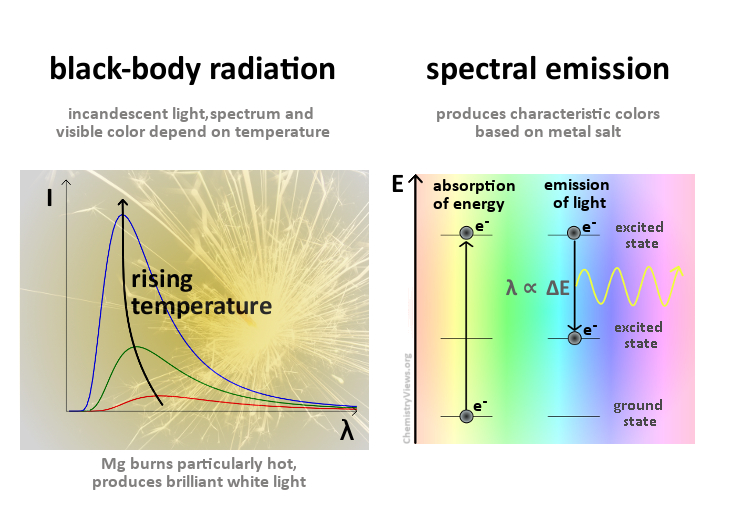 Which Metals Produce Which Colors?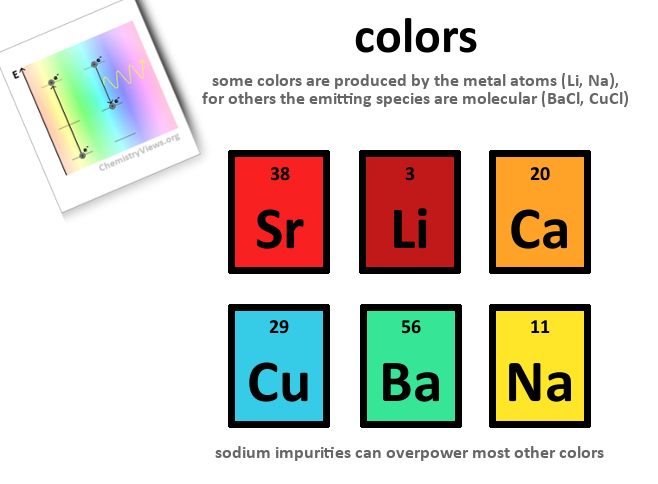 Pyrotechnicians can also mix different colors.
What are the Environmental and Health Effects of Fireworks?
Possible dangers due to the exposure to sound pressures or malfunctioning fireworks.
Residues from fireworks can pollute air and water.
Heavy metals used for color can be toxic.
Perchlorates used in the explosive mixtures can have harmful health effects.
The smoke contains fine particulates that can cause lung problems.
The reactions in fireworks produce greenhouse gases.
References
---
Also of interest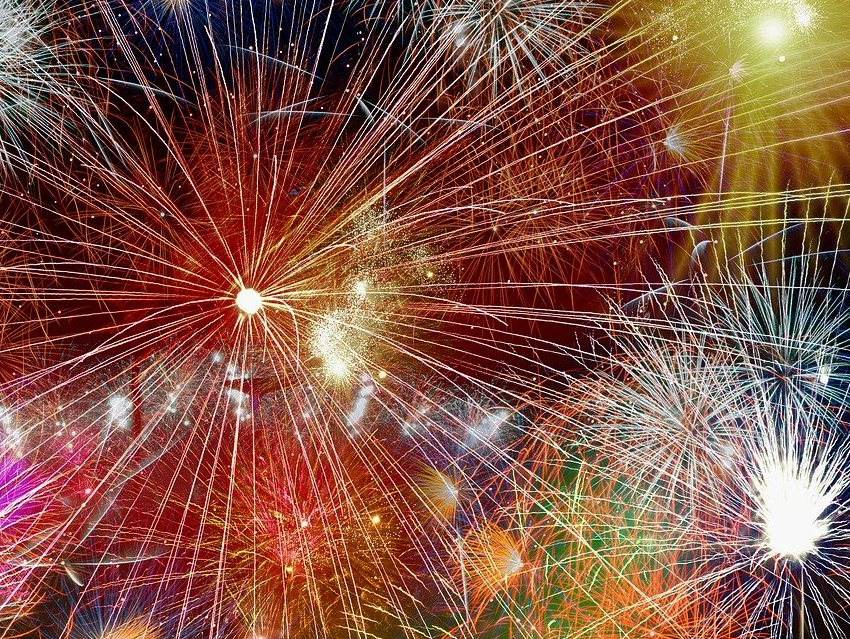 Spotlight: Are Eco-Friendly Fireworks Possible?
A great deal of time and effort has been invested in recent years to make pyrotechnics less problematic
The video shows what happens during fireworks and how chemistry is involved