ACHEMA is the technology summit for chemical engineering, environmental protection and biotechnology. It is held every three years and the 30th ACHEMA from June 18–22, 2012, is expected to attract around 180,000 participants from 100 countries.
History of ACHEMA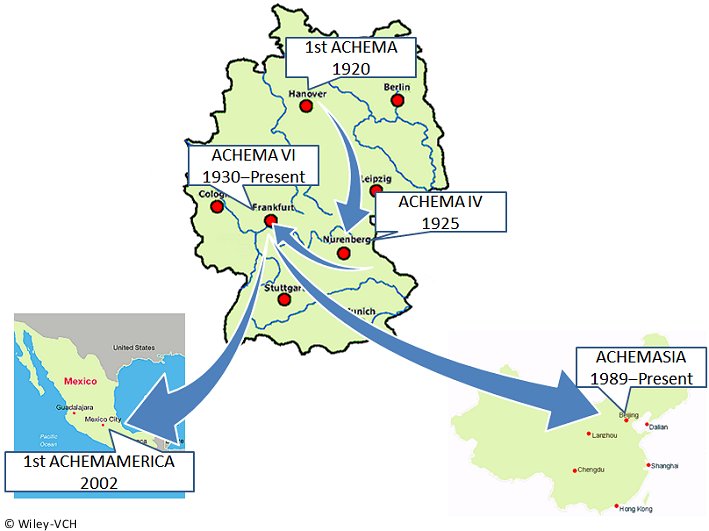 Relative Amount of Exhibitors in Each Exhibition Group for ACHEMA 2012
The exhibition area is 2 % larger than at the last ACHEMA in 2009. The exhibition groups "Instrumentation, Control and Automation Techniques" and "Pharmaceutical, Packaging and Storage Techniques" have the highest growth rates. "Pumps, Compressors, Valves and Fittings" for the first time exceeds 1,000 exhibitors and makes it the largest pump exhibition worldwide.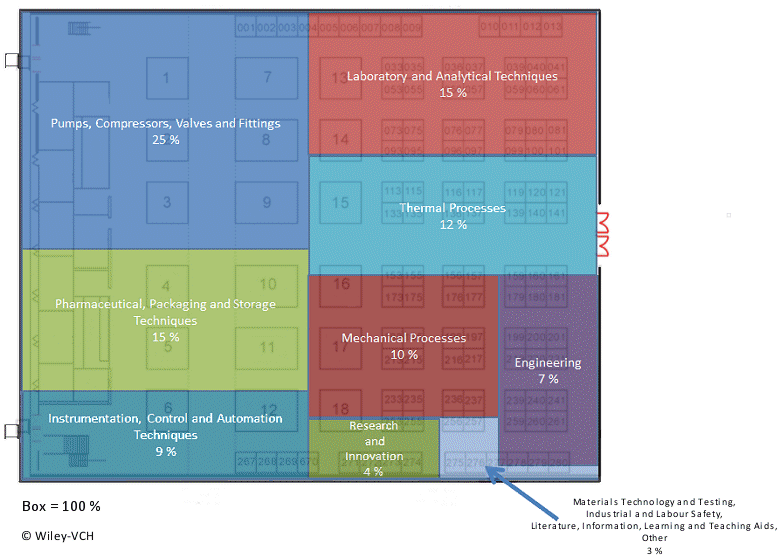 Number of Exhibitors by Country
China and India once again have douple-digit growth rates. Also countries like South Korea, Taiwan, Turkey, Poland and the Czech Republic show significant growth.
With a proportion of around 50 % of exhibitors from abroad, ACHEMA 2012 is even more international than all of its predecessors.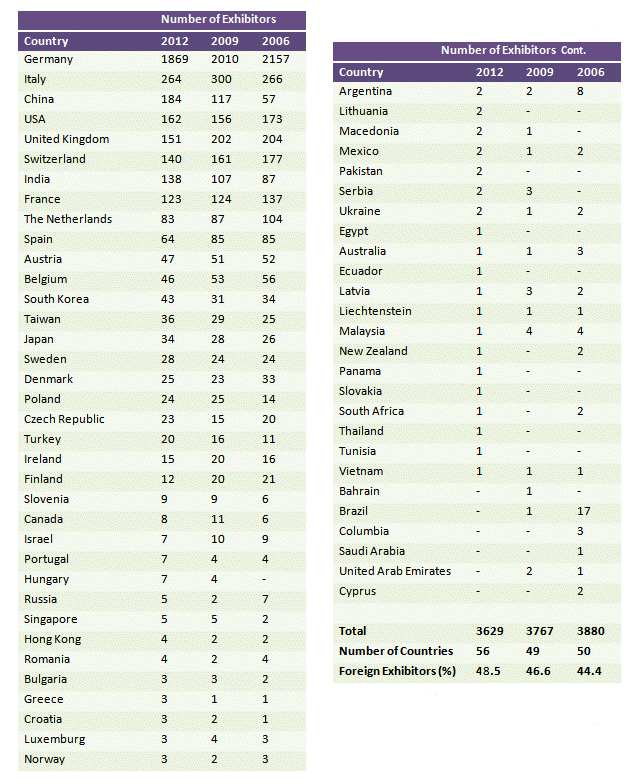 Congress Programme
Another important part of the ACHEMA is its congress programme.
2012
Focus topic: Innovative Energy Carriers and Storage
Presentations: 900
2009
Focus topic: Sustainable Concepts for the use of Resources
Presentations: 900
2006
Focus topic: Service Provider for Process Industries
Presentations: 925
2003
Focus topic: E-Services for the Process Industries
Presentations: 850
2000
Focus topic: Synthesis, Screening and Sequencing Machines
Presentations: 940
---
Also of interest